×
"Hennie Kuiper Champion Willpower" is the forthcoming English translation of the biography of Hennie Kuiper, former pro-cyclist in the 70s and 80s.
The Dutch cyclist is one of greats of his era. Riding against legends such as Eddy Merckx, Francesco Moser, Bernard Hinault, Bernard Thévenet and Rogier De Vlaeminck.
Hennie's palmares is impressive: Olympic Champion in 1972, World Champion in 1975, twice runner-up in the Tour de France General Classification, winner of three Tour de France stages (twice to Alpe d'Huez) and winner of 4 of the 5 Monuments of cycling (Tour of Flanders '81, Tour of Lombardy '81, Paris-Roubaix '83 and Milan-Sanremo '85).
We are funding the publication through Kickstarter. visit our Kickstarter page to learn more.
Images of the original Dutch version of the book:
Champion Willpower
If there is one thing that defined Hennie Kuiper's career it has to be willpower. Almost not selected for the road race, Hennie surprised friend and foe by winning the gold medal at the Olympics in 1972. Then there was the World Championship in 1974, where he had to watch Eddy Merckx win from the roadside. Hennie got even in 1975. Learn how he overcome his speech impediment, the stutter he developer earlier in life. Time and time again Hennie proved to others, and to himself, that willpower is a driving force to success.

This is the story of Hennie Kuiper, the story of Champion Willpower.
Information on the book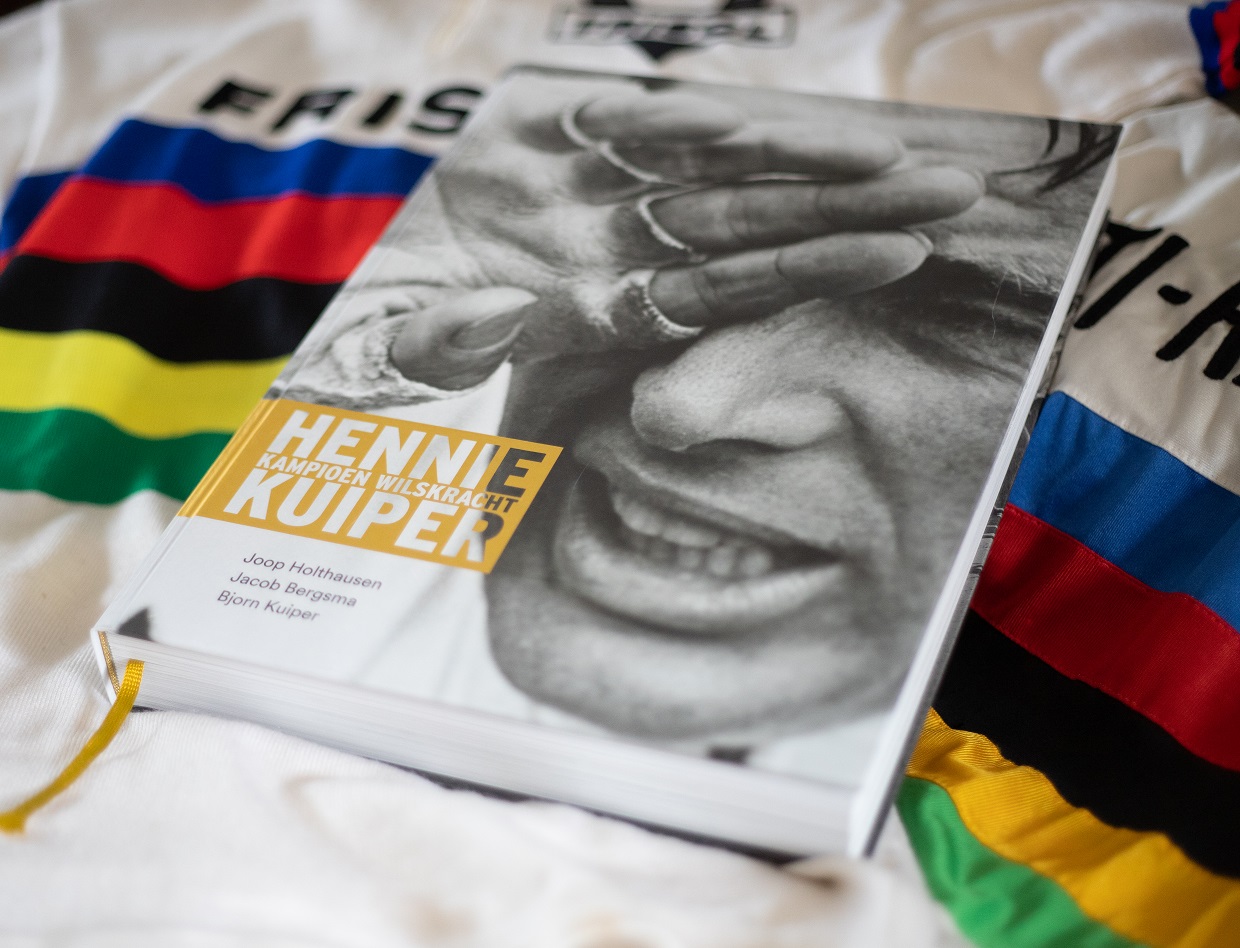 Information on the book:
Hardcover, coffee table book format, containing over 400 pages
Featuring over 400 beautiful and often unique photo's
Pre-face by Eddy Merckx
The book weighs just under 3 kilos
Preview
We already translated the Paris-Roubaix chapter from the book for you! Note that the images are water-marked but of course will not be in the book, that photo descriptions are still in Dutch and that the final printed text of the book will most likely change, as our editor will rework the text were necessary.
Having troubles reading the text or see the 11 pages?
Click here
to open the preview in a separate browser window.
Featured on TV
The original Dutch publication of Hennie Kuiper Champion willpower was also featured on a Dutch prime time entertainment show called De Wereld Draait Door (The world keeps on turning):